Amidst daily price fluctuations, Bitcoin has managed to stay above $6700 for the last few days. Over the last 24 hours, it has been up by a mere 0.51%, and the current value stands at $6764.
BTC has begun this month around $6400 but it faced regressive trend and on the same day, it hit $6200 mark. Then, Bitcoin price escalated with tremendous pace and yesterday it has breached $7267. However, after that, it faced steep fall and currently, the coin is trading around $6700 price mark.
Bitcoin Price Analysis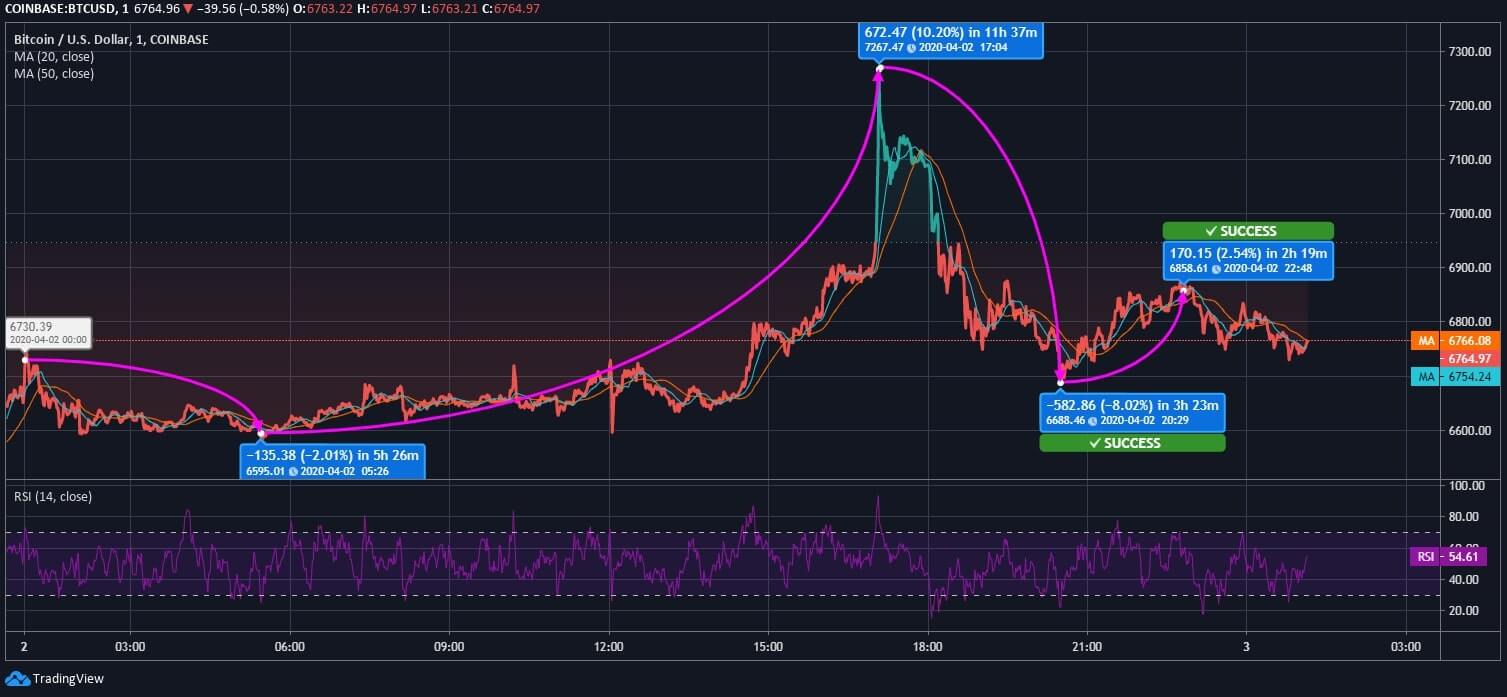 Yesterday, BTC price was at $6730.39 at the starting of the day, and it lost 2.01% by 05:26 UTC and touched the lowest point of the day around $6595.01. It was followed by a steady upside movement and gained 10.20% by 17:04 UTC that added $672.47 and pushed the Bitcoin value to $7267.47, the highest point of the day. However, it couldn't manage to stay there for long and started trading downwards.
Over the next three and a half hours, the currency went through a steep fall and reached $6688.46. From this low, in the next 2 hours, Bitcoin managed to get a hike of 2.54% value and moved to $6858. At the time of writing this analysis, the coin was trading at a similar range around $6764.
Bitcoin is currently trending above its 20 days MA (6754.24 USD), and its 50 days MA is now at $6766.08. Its RSI is now around 54.61 points. It shows that the possibility of upside trading is ripe and BTC price may cross its immediate resistance around $6.9k soon. We predict a short-term bullish spree for the coin. Investors may find the next resistance around $7055.